HELLO!
I could be yours
Click the image to learn more about me!
Welcome to Island Cat Allies, Inc.
&nbsp Island Cat Allies, Inc. is a non-profit organization committed to managing the feral cat population of the Bogue Banks, an island in North Carolina that stretches from Emerald Isle to Atlantic Beach. ICA is composed of volunteers who are dedicated to protecting and improving the lives of the many feral cats who live on our island.
&nbsp Our feral cats are managed through a program called TNR that stands for Trap-Neuter-Return. Under this program, cats are humanely trapped and taken to a veterinarian to be neutered or spayed and vaccinated. After recovery in the home of a volunteer, the cats are returned to their living area where a caretaker will provide food and water daily.
&nbsp If you are looking for a cause to support, come make a difference. Meet new friends and help our island cats lead secure, healthy lives. You can volunteer as a caretaker, foster cats/kittens, participate in fund raising events, or just share ideas. Or you can donate with a check or a credit card through our secure PayPal system. Any type of contribution will be appreciated.
Our island cats need YOU so contact us today.
&nbsp Although we are a TNR group, we occasionally have some friendly cats for adoption. Come by PetSense in Cape Carterett or PetSmart in Morehead City to see some today!
Upcoming Events:
Best friend cat/kitten adoptions
&nbsp &nbsp &nbsp &nbspCome by Petsence in Cape Carteret to see available cats & kittens up for adoption!!
&nbsp This event is from 04/20/2018 to 12/30/2020


&nbsp

&nbsp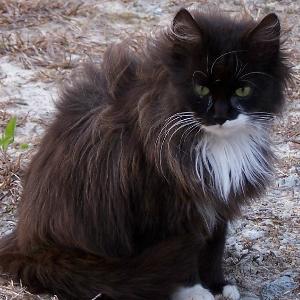 &nbsp